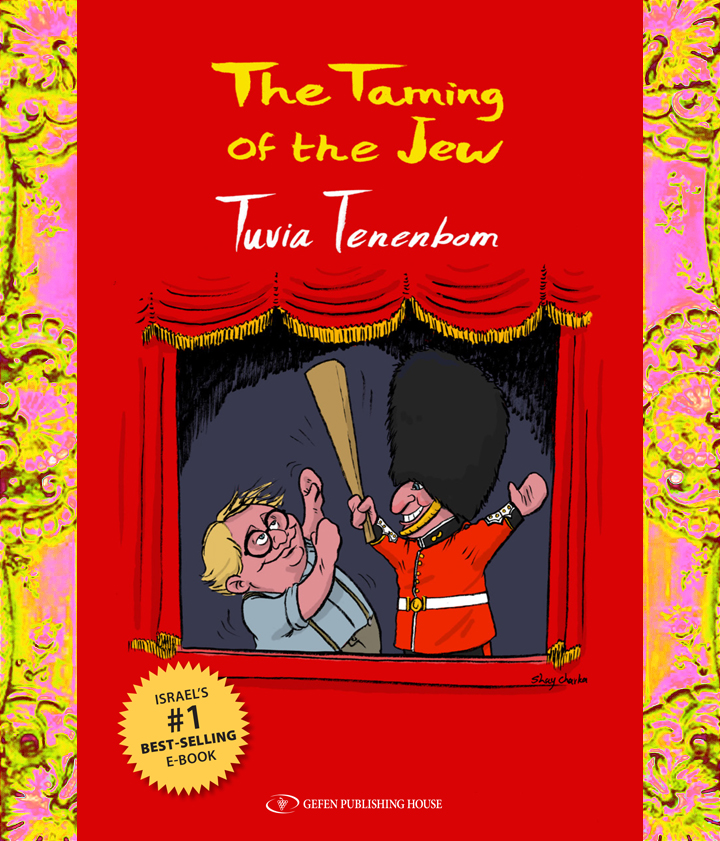 Please Note: As of March 12, 2020 all events postponed until further notice due to coronavirus.
A Journey through a Land Obsessed with Jews
Funnier than ever, scarier than ever, Tuvia Tenenbom, the artistic director of The Jewish Theater of New York, is here again with The Taming of the Jew.

It all happens when Tuvia shows up in Her Majesty's land, pretending to be anything but a Jew, and takes on its inhabitants, regardless of religion, race, ethnicity, smell, sex, gender, color, height, girth, or animal species.

Traveling through the four nations that make up the Kingdom -- Northern Ireland, Scotland, England, Wales -- he visits many places and interviews people all around the United Kingdom. If you look for him, you can find him napping in Winston Churchill's room, sleeping on Hillary Clinton's bed, playing cat and mouse with Jeremy Corbyn, smoking forbidden tobacco with Nigel Farage, eating a monster, and stalking a she-ghost. Yeah.

As you might expect, he asks the Island people easy, simple questions: What's special about you? At precisely what age have you realized that you hate Jews?

The Islanders, creatures well-groomed and well-mannered, take their time to politely and earnestly answer any and each of Tuvia's questions. Oh Lord, the answers they give!

The Taming of the Jew also incorporates interviews with British Jews, subjects well tamed to always and forever protect the excellent reputation of their non-Jewish torturers.

Written by an author who is both an investigative journalist and a dramatist, The Taming of the Jew masterfully intertwines highly entertaining stories with shockingly brutal facts, affecting you in ways you've never thought mere words could.
• • •
"What differentiates this book from other books is this: This book is very funny."
Channel 11 TV (Israel)
• • •
"An excellent book!"
Channel 13 TV (Israel)
• • •
"An accurate picture of reality, more accurate than BBC and CNN."
Lidové Noviny (Czech Republic)
• • •
»Tenenbom beeindruckt mit seinem unnachgiebigen Hinterfragen dessen, was sich ihm präsentiert und was ihm erzählt wird und erregt damit regelmäßig Irritationen bei seinen Gesprächspartnern … Tenenboms Buch ist nicht nur der umfangreichste der hier vorgestellten Titel, es hinterlässt auch die verstörendsten Einsichten und Fragen.«
Buchkultur (Austria)
• • •
»Provokant und das Gegenteil einer Wohlfühlreportage. … Tenenbom ist trotz aller rücksichtslosen und bissigen Urteile nie darauf aus, dem Leser endgültige Antworten und abschließende Zustandsbeschreibungen auf Kosten der Realität zu präsentieren.«
Jungle World (Germany)
• • •
»Tenenbom hat ein Händchen hat für alltägliche Komik und skurrile Begebenheiten. ... sein Roadtrip [bietet] so einiges
über Großbritannien an, ganz ohne über den Brexit reden zu müssen.«
taz, die tageszeitung (Germany)
• • •
»Der Leser wird schmunzeln, oft sogar hellauf lachen, denn Tenenbom hat Humor. (Selbst in der Übersetzung kommt sein unverkennbar jiddisch-jüdischer Witz zum Tragen.)«
Neues Deutschland (Germany)
• • •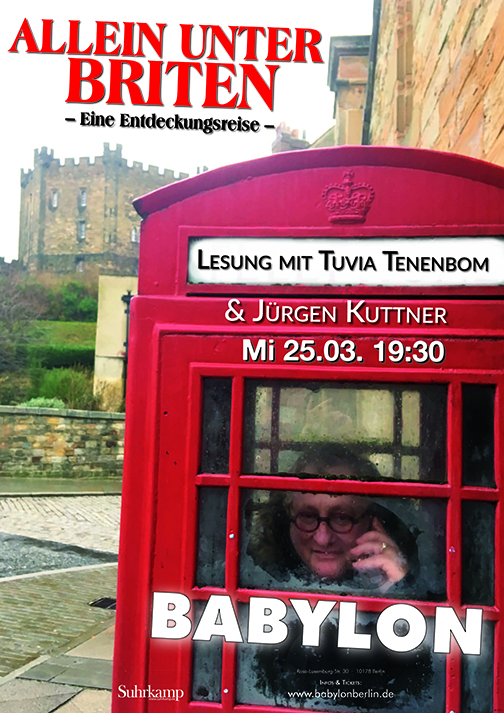 This event is postponed until further notice!
• • •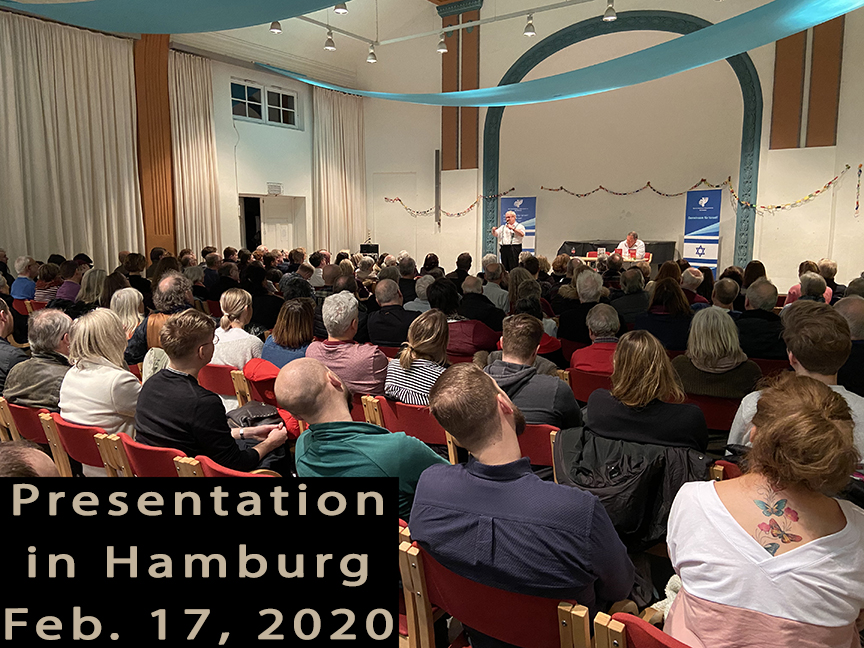 Launch in Germany, sponsored by DIG, Deutsch-Israelische Gesellschaft, Hamburg
• • •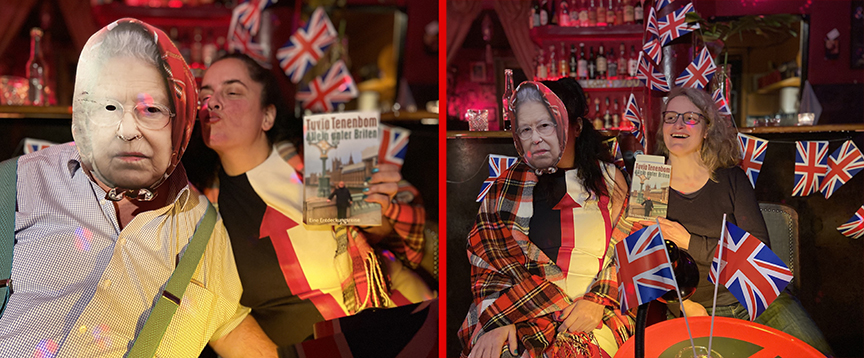 Presentation @ Bar 439, Hamburg, February 20, 2020
• • •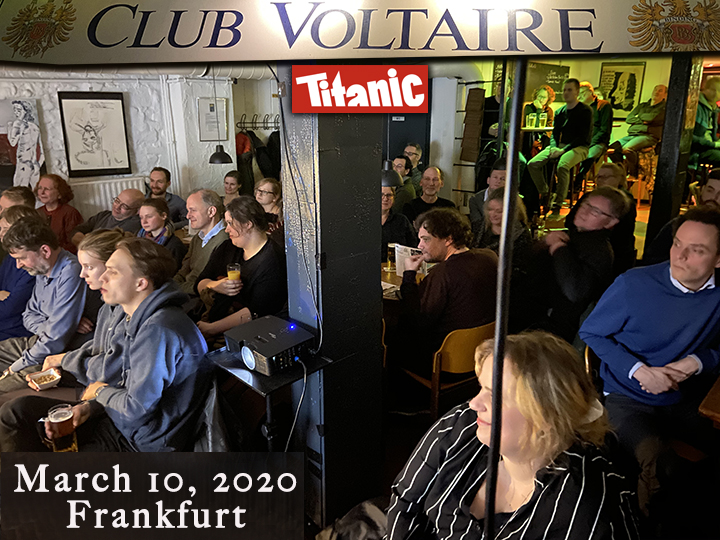 • • •
Launch in Czech Republic at the Cervo Institut
• • •
• • •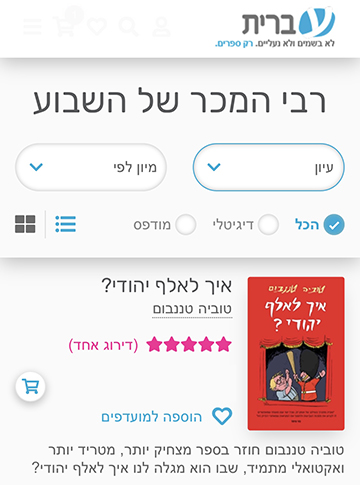 #1 Bestseller (Israel)
• • •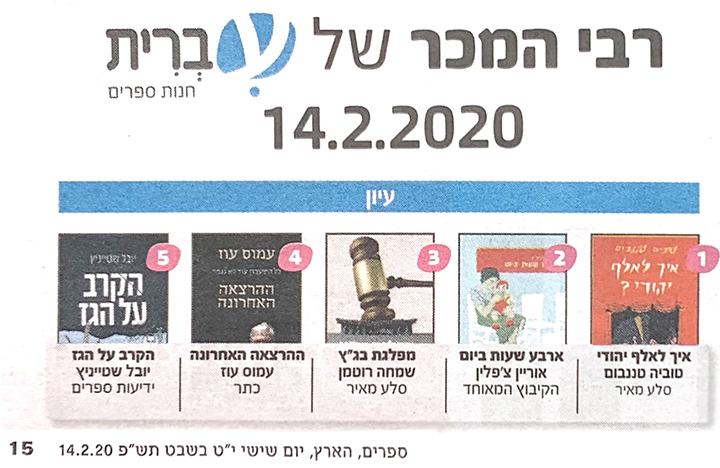 Still #1 Bestseller (Israel), week after week after week...
• • •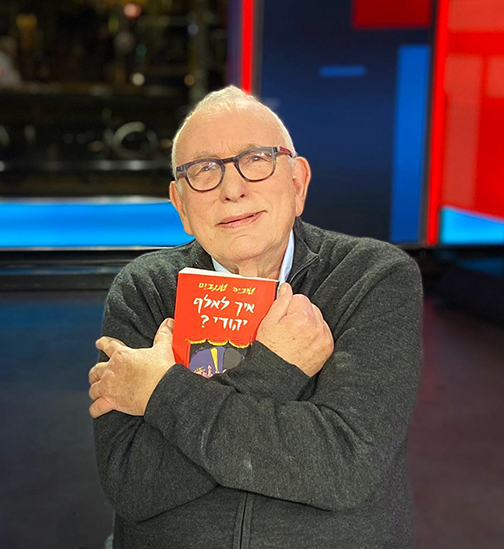 Yaron London, one of Israel's most celebrated journalists, embracing the book on his TV set.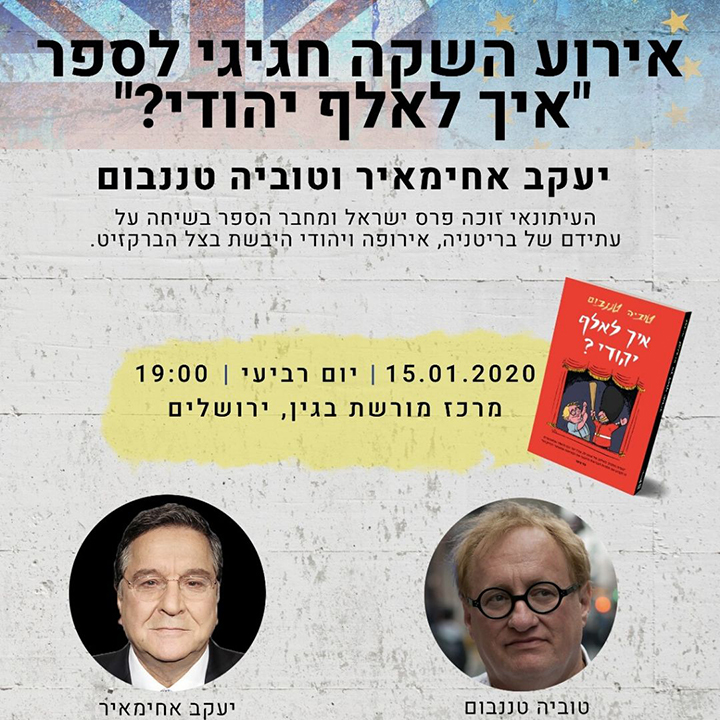 The launch of THE TAMING OF THE JEW in Hebrew took place at the Begin Center in Jerusalem on January 15, 2020. Featuruing: Ya'akov Ahimeir and Tuvia Tenenbom.
• • •
THE TAMING OF THE JEW is scheduled to come out in English in mid-2020, to be followed by stage presentations in New York and elsewhere in the USA.

THE TAMING OF THE JEW was commissioned by Suhrkamp Verlag in Berlin, under the title ALLEIN UNTER BRITEN.